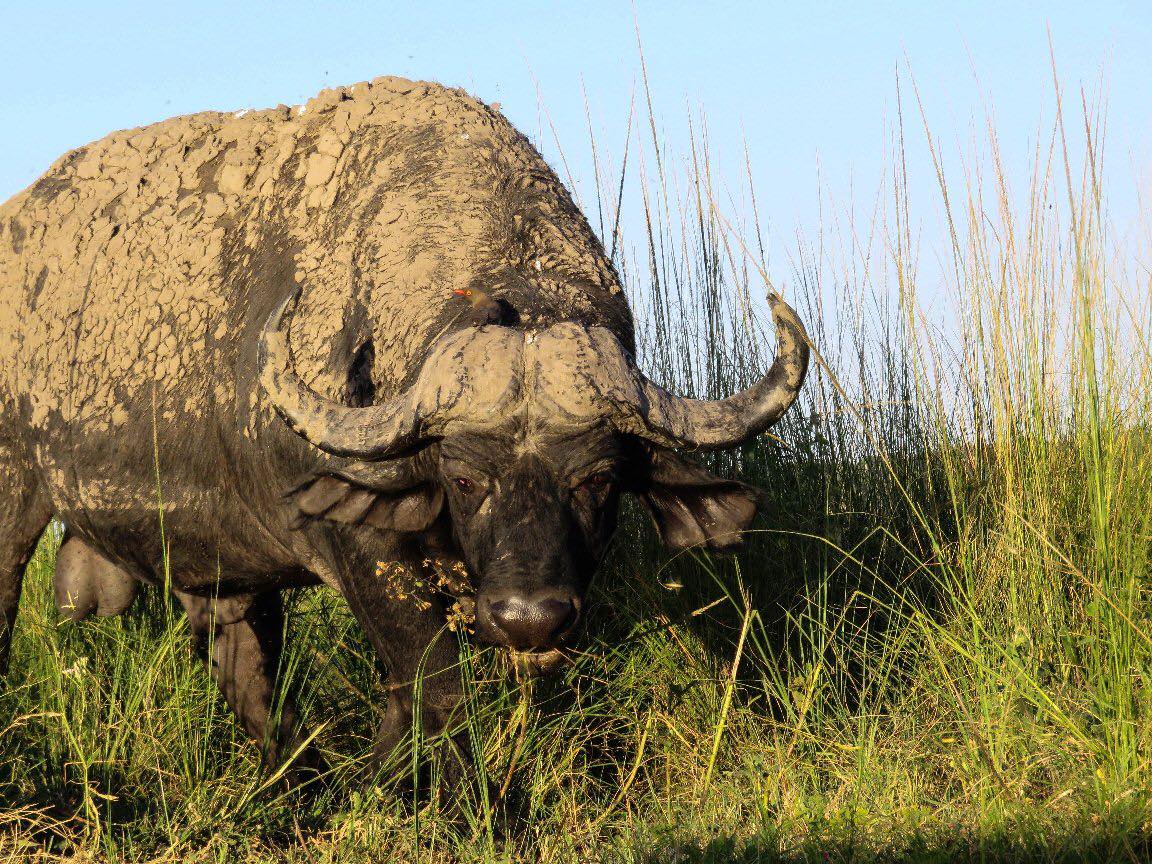 Industry: Wildlife
Tootabi Hunting Safaris adopts a Vox Agri-Tech Animal Monitor to track and capture data on one of its male buffalos at its Olifantskop Lodge in the Eastern Cape.
About Tootabi Hunting Safari
Built on privately-owned family land, Tootabi (meaning 'place of sweet honey') was founded in 2013 as a single hunting area and lodge. It has since expanded into covering over 1 000 000 acres of free-range terrain and operates six lodges and camps over five countries – including South Africa, Zimbabwe, Cameroon, Uganda, and Mauritius. Tootabi is dedicated to environmentally conscious hunting activities, sustainable conservation and empowerment of local communities.
"We aim our services towards high-end executives who are financially capable of coming back more than once," says Loodt Büchner, Tootabi International Relations Manager. "We strive to offer the same quality of service each time across a diversity of different terrains."
The Business Challenge
Apart from economic factors that are impacting the wildlife industry – like unprecedented drought, wildfires, and less than inspired game prices – diseases and animal demand form a large part of Tootabi's main challenges.
"We needed a solution that allowed us to monitor the animals' behaviour, capture data to pick up trends, and that alerted us when the animal is sick," explains Büchner. "For health purposes, it was essential that we could get to them faster and deliver a healthy animal of value to client, and future game breeders."
The Business Solution
Büchner met Vox CEO, Jacques du Toit, and Senior Project Manager: Vox Agri-Tech, Deon Oosthuysen, at the 2018 Wildlife Ranching South Africa (WRSA) Conference where he was introduced to the company's animal tracking solution.
"I was drawn to the Vox stand and the stuffed kudu with an animal tracker around its neck," Büchner says. "As a tech-fundi myself, it immediately sparked my interest. Once Du Toit and Oosthysen explained what the tracker did, I was sold."
Büchner purchased the Vox Animal Monitor for one of Tootabi's male buffalos due to it being a high-value animal, and a social one. "It made a lot of sense to track one of our buffalos, as they are cohesive animals who don't want to be alone – he runs in a herd of 50 other animals which means that if I track him, I track all of them," he says. "They are worth a total value of between R10-15 million so knowing where to find the herd at any given time is hugely beneficial for my business."
Thanks to the Vox Animal Monitor, Büchner and his team are now able to monitor the buffalo's grazing patterns, track its movement, and monitor its temperature at all hours of the day. "The tracker enables us to know where the animal and its herd are at all times," he says. "And for any farmer, you don't get better than that."
Implementation
The Tootabi team have been using the Vox Animal Monitor since the beginning of May 2018. "We first practiced using the device on one of our horses," he explains. "We then darted the buffalo, moved him to the reserve area, and placed the device on him rather effortlessly. It doesn't affect the animal at all – he doesn't even know it's there. It's brilliant."
Büchner and his rangers then downloaded the Vox IoT app on their smartphones, so that they could all track the animal. "It was easy to install and navigate," he says. "We all use the app with great efficiency."
The Benefits
When it came to keeping tabs on their animals in the past, Büchner explains that Tootabi used cameras that proved to be expensive and difficult to monitor as they didn't track all areas that the animals would roam. They also had their rangers physically track the animal – which wasn't a viable solution.
"It's difficult having to hire personnel to monitor the animals continuously," Büchner explains. "It's time-consuming and – as we know – time is money these days. The Vox Animal Monitor is so much more efficient and it supersedes any other technology Tootabi has ever used before. While we still get the rangers to track the animals for anti-poaching purposes, the tracker is much more effective as we can check in with the animal in seconds through the Vox IoT app that's very user-friendly. We love everything about it and highly recommend it to any farmer who has a group or herd of animals."
Using the Vox Animal Monitor has allowed Tootabi to:
Set virtual boundaries on their buffalo – like geofencing watering holes – so they can collect data and notice behavioural patterns
Monitor the buffalo and his herd's habitual activities like grazing, and predict when he is getting ill thanks to temperature control
Promote the protection of the buffalo's herd
Improve conservation efforts, tying in with Tootabi's philosophy
Pull Quote:
Additional Benefits
"Thanks to the Vox Animal Tracker, I got a better insurance premium on the buffalo. I now save roughly R100 on the animal every month because the device and app can give me assurance that he is well and alive or getting sick ahead of time.  I can also make sure the animal never leaves my property. Not only am I saving money on my premium, but thanks to the affordability of the Vox Animal Monitor, I am saving all-round."
"We are very happy with the way the Vox Animal Tracker has performed, and would certainly consider investing in more – specially to track our rhinos in an anti-poaching effort."
"The Vox Animal Monitor is so much more efficient and it supersedes any other technology Tootabi has ever used before. We love everything about it and highly recommend it to any farmer who has a group or herd of animals."
About Vox
Innovation and insight combine in Vox, a market leading end-to-end integrated ICT and telecommunications company. We have an enviable track record of meeting the needs of thousands of consumers, SMEs, large corporates, and public sector organisations. Thanks to our dedicated staff of more than 1 500 people – and our several hundred business partners countrywide – we set the benchmark for service delivery by connecting people through best-of-breed technology.
From data to voice, as well as cloud, business collaboration and conferencing tools, Vox offers intelligent solutions that connect South Africans to the world, supporting entrepreneurs, customers and commerce, whilst practicing values of integrity, choice and service excellence in all of its dealings.
For more information, visit www.vox.co.za