Cost-conscious South Africans are forgoing traditional cellular calls in favour of mobile application-based alternatives in order to cut down on costs, but these solutions do not always provide a quality replacement, especially for professional use.
While many users, locally and globally, have quickly taken to using a variety of instant messaging apps to keep in touch with family and friends, they are more reluctant to do so for businesses purposes, such as contacting service providers, suppliers and even prospective customers. This is all the more important during this lockdown period, when people are having to do their work from home.
A key issue here is that instant messenger applications (also known as Over-The-Top applications) only let you reach out to people who are already your friends, have also signed up for the same service, and have the application installed on their mobile device. This makes it apparent that while these apps help in certain cases, they are not suited at all for high quality conversations and can be extremely frustrating.
Entrepreneurs and organisations need an alternative that gives them the credibility of having a traditional phone number, together with the mobility and affordability that these consumer applications are offering.
Thankfully, there are mobile applications on the market that are purpose built to tackle these very challenges.
Mobile app-based softphone services, such as Vox's Vobi, uses Voice over Internet Protocol (VoIP) to make calls to any number, at reduced rates across South African networks. Despite a monthly subscription, basic data usage - set at around 500KB per minute - and a flat-rate VoIP call cost, it still works out cheaper than using a traditional circuit switched cell phone call.
Uncapped calling subscription service offerings further help frequent callers save, as there is no additional call cost. Using locally-based servers and network infrastructure also means lower latency and higher quality voice calls, while calls between two people using the same application are free - with only their data being used.
A mobile application with features such as conference calling, call recording, seamless integration into the users address book, and Bluetooth handset compatibility completes the full phone-like experience for end users, while push technology ensures that battery usage is minimised.
Keep your number, or extend your office line
Additionally, consumers can use such applications to take full advantage of number portability: as they move away from traditional phone lines and ADSL connections, and toward Fibre or other fixed wireless methods, they can still retain their existing phone number while benefiting from lower call costs.
By keeping their existing landline number, entrepreneurs and organisations can minimise disruption to their communications and cut out the need for any additional time and resources to be spent on updating contact details on digital assets, business cards and other marketing material.
A further challenge for employees during the lockdown has been to ensure that phone calls to the office can be diverted to the right people.
The ability to integrate with selected cloud hosted PBX systems brings true mobility to an organisation, as smartphones with the Vobi application installed can easily be turned into extensions. This means that employees do not have to give out their personal mobile numbers, or juggle multiple phones.
Another great Vobi feature is that that users are not tied into long term contracts but rather use the service on a month-to-month basis.
While currently halted due to restrictions, it won't be long before business travel resumes. Apps such as Vobi enable businesses with a presence in multiple countries to cut down on roaming costs for employees travelling for work. As long as they have access to a reliable WiFi or data connection, they can make and receive calls as though they were still in South Africa.
The same benefits would apply for individual users on holiday - call home at local rates from wherever they are, as long as they have Internet access.
While many cost-effective options to traditional voice calling are available on the market, there is no 'one-size-fits-all' solution available, and users need to investigate the various alternatives in order to ensure that the application or service they select provides the right functionality to suit their needs.
Local call rates: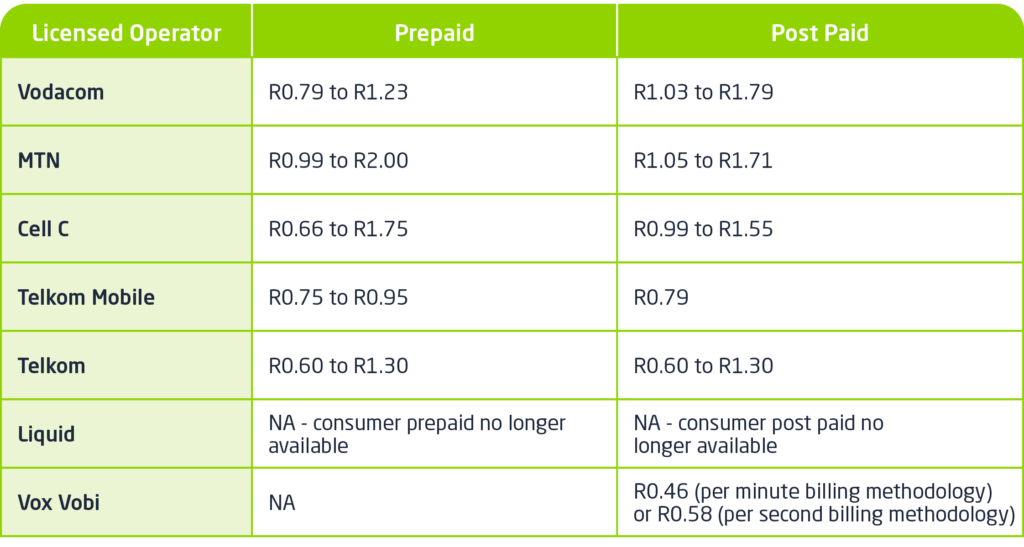 International call rates: note that international calls from mobile networks in South Africa usually take the standard prepaid or postpaid rate and then add an international surcharge.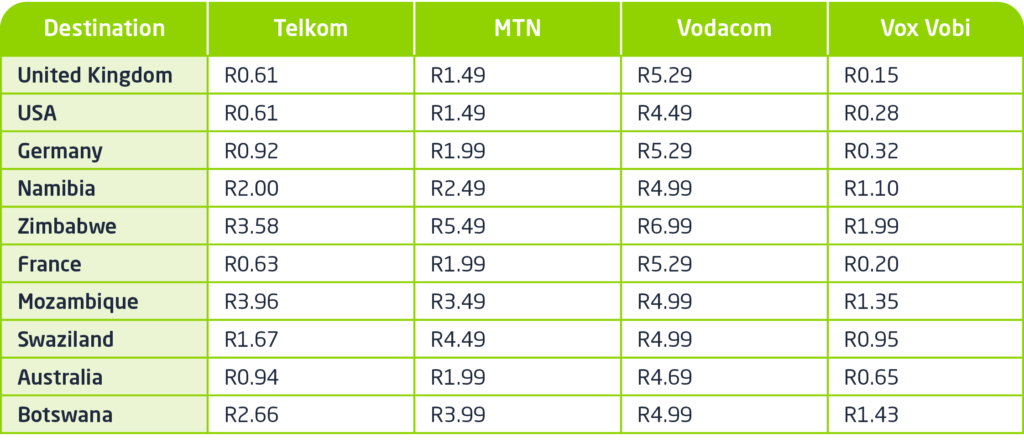 Find out more about Vobi voice calling here.
About Author: