Featured FTTH packages








Most Popular FTTH Packages
Fibre to the Home
25 Mbps south 25 Mbps north
All package prices include a free to USE Wi-Fi Router, along with free Installation and free Activation
From only
R449
PM
T&Cs apply

Fibre to the Business
40 Mbps south 40 Mbps north
Unlock exceptional savings with our installation promo! Save up to R5000 on 24 and 36-month contracts.
For only
R799
PM
T&Cs apply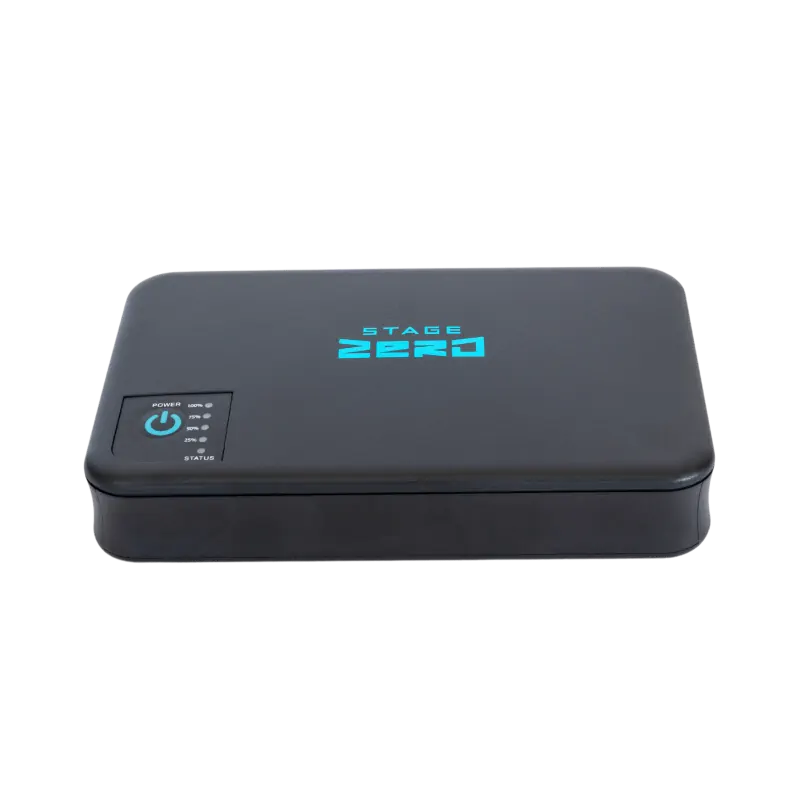 Vox UPS
A small but mighty 36W Vox UPS is perfect to power your routers, Wi-Fi and mobile devices during load-shedding.
Starting from
R79
PM
*T&C's apply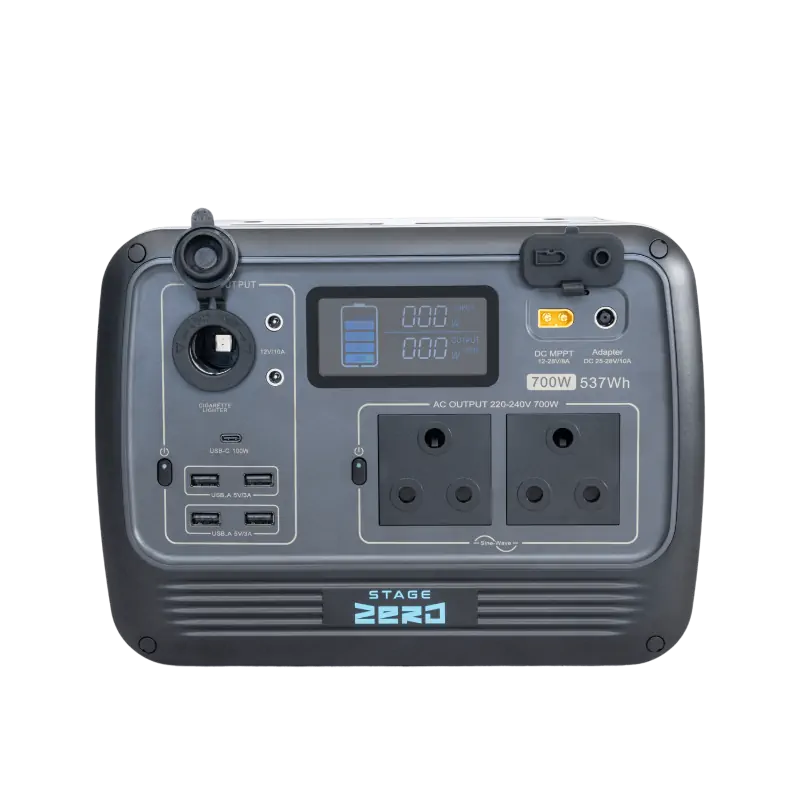 Home & Office UPS
Order the Volta 700X now. This outdoor-friendly, water-resistant power hub can fuel up to 12 devices with 700W/537Wh output.
Starting from
R349
PM
*T&C's apply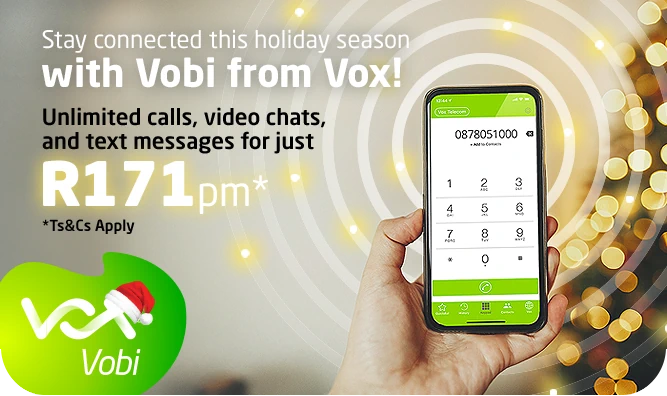 Vobi Calling App
Choose Uncapped Calling for unlimited local and international text, voice, and video calls. A cost-effective solution for those who love to stay connected.
Starting from
R29
PM
*T&C's apply
Discover our connectivity products
Get the best connectivity and voice solutions with Vox to suit your everyday home or business needs
NEXT LEVEL HOME INTERNET
Fibre to the Home
Super-fast, reliable and affordable Internet is now a reality!
Unlimited data, no more data top-ups
Super-fast speeds that range from 4Mbps to 1Gbps
Free to use router, Installation & Activation
Save up to R4500  with Vox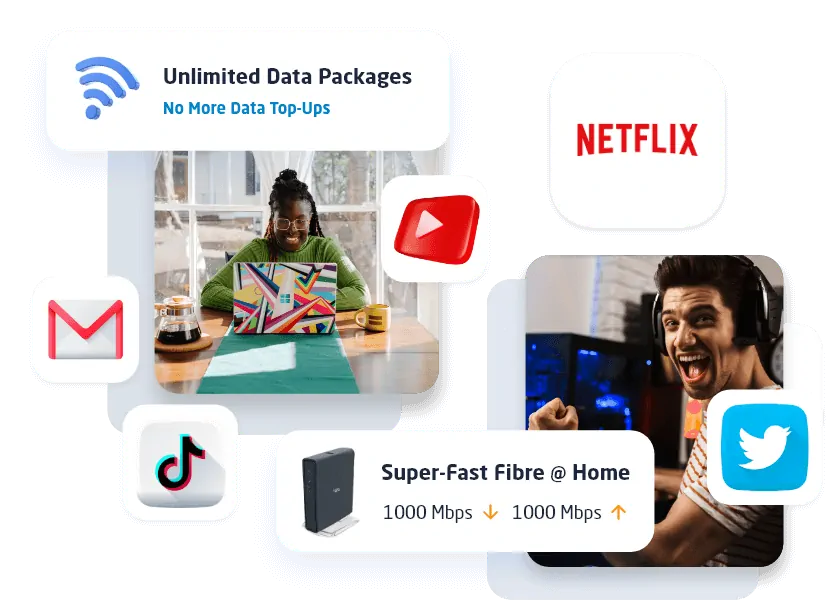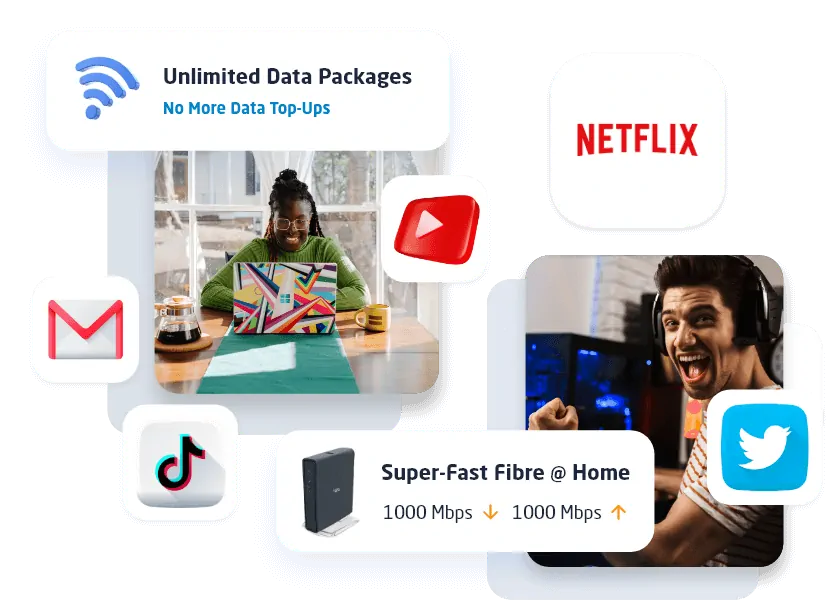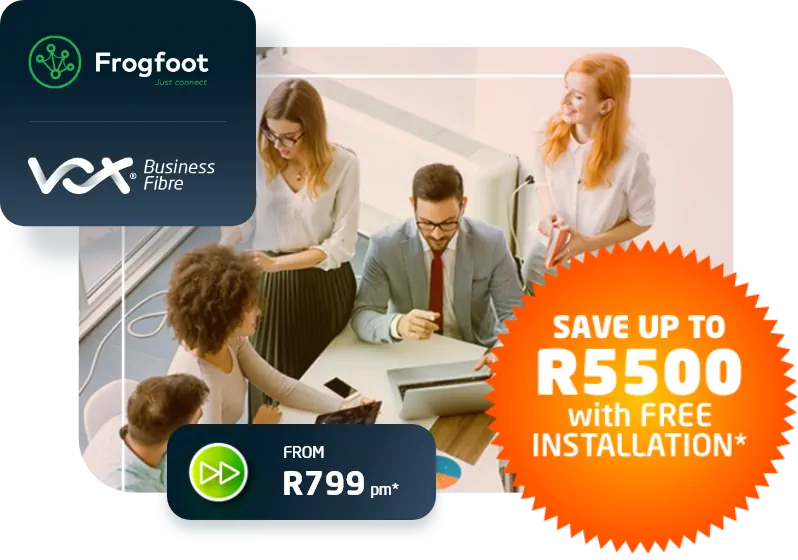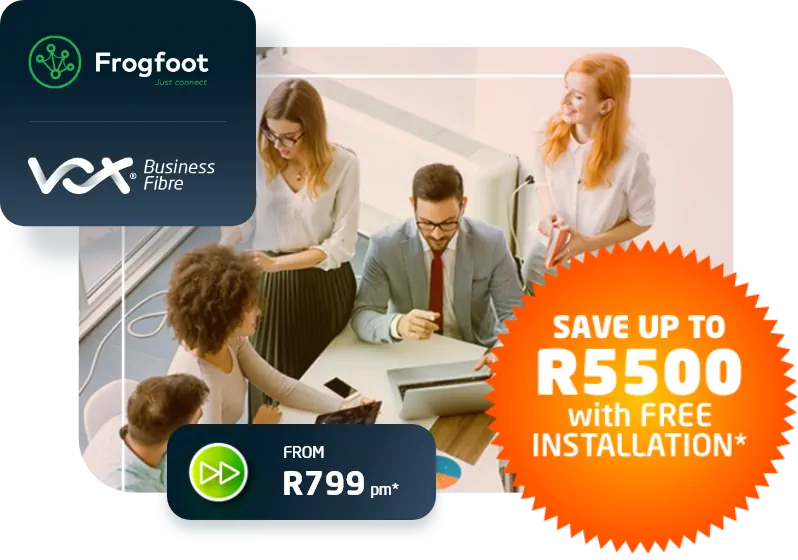 FIRST CLASS BUSINESS CONNECTIVITY
Fibre to the Business
Build your business on the most reliable, scalable, versatile, and cost-effective connectivity solutions
Light, premium and dedicated fibre options
Tailored network designs
Flexible contract terms
24/7 support, monitoring & maintenance
Save up to R5500 with FREE Installation with Frogfoot
PLUG & PLAY WI-FI
Fixed LTE
Get connected to Fibre-like speeds without waiting for a fixed-line to be installed
Plug & Play, Hassle-Free Installation
Your Data, Your Way
Month to Month Packages
Choose between SIM Only and SIM + Router Rental options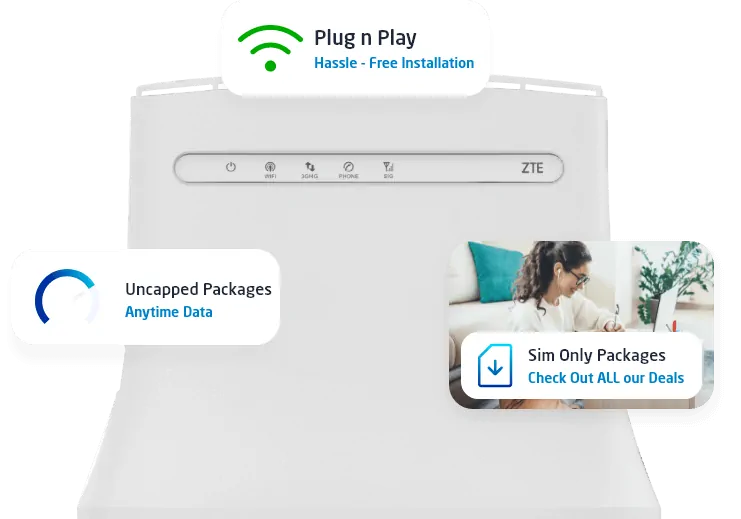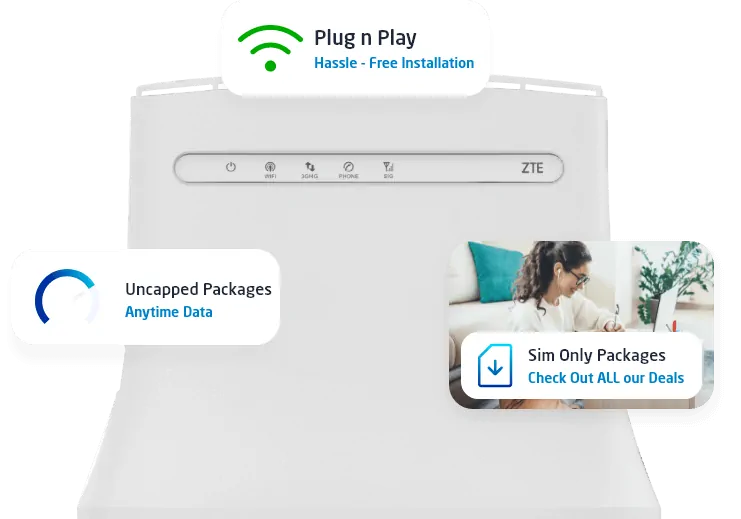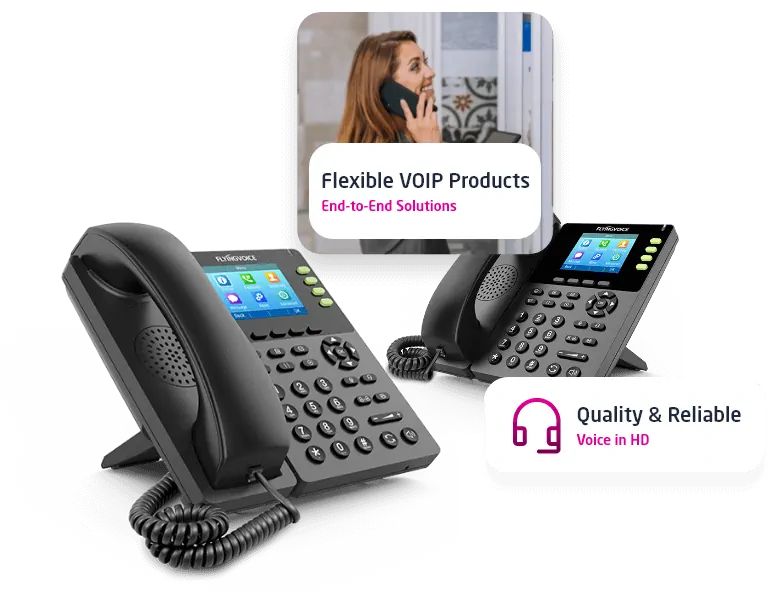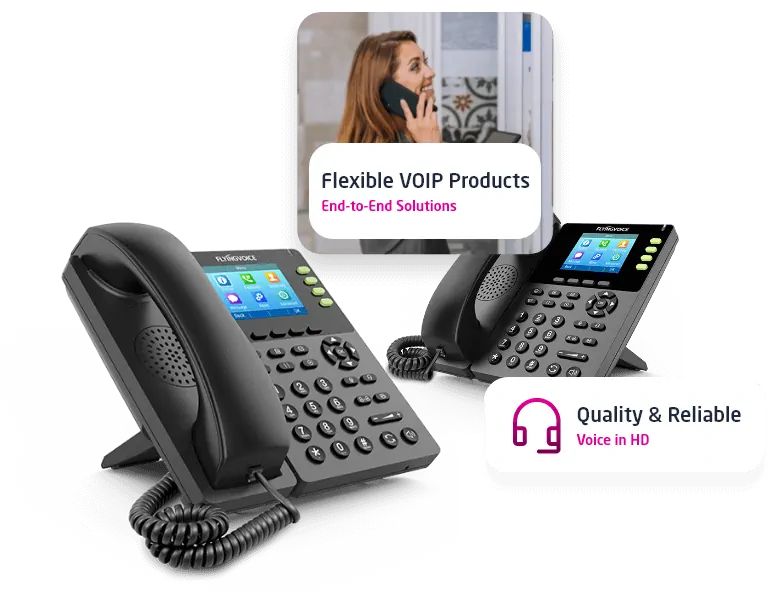 UNLIMITED CALLING
Voice Solutions
Put an end to unnecessary high call rates and monthly bills with scalable Voice Solutions for your Home or Business
Flexible VOIP solutions
Unrivalled call quality – supporting a truly hybrid work environment
Attractive pricing and saving options
24/7 support, monitoring & maintenance
Vox news
Read updates on our products, news from our product specialists or simply stay informed with our thought leader articles. 
Top articles
Wading through complexity: Enterprise connectivity doesn't need vellies or wellies
Security, connectivity, mobility, configuration – the enterprise network is an exercise in complexity unless management is refined and streamlined, says Craig Blignaut, Product Manager, Wi-Fi…
We all strive to create the best products and services
Vox works in partnership with: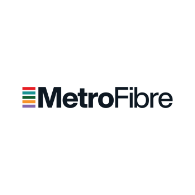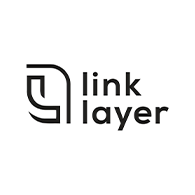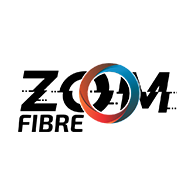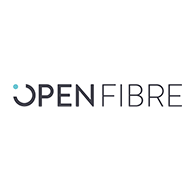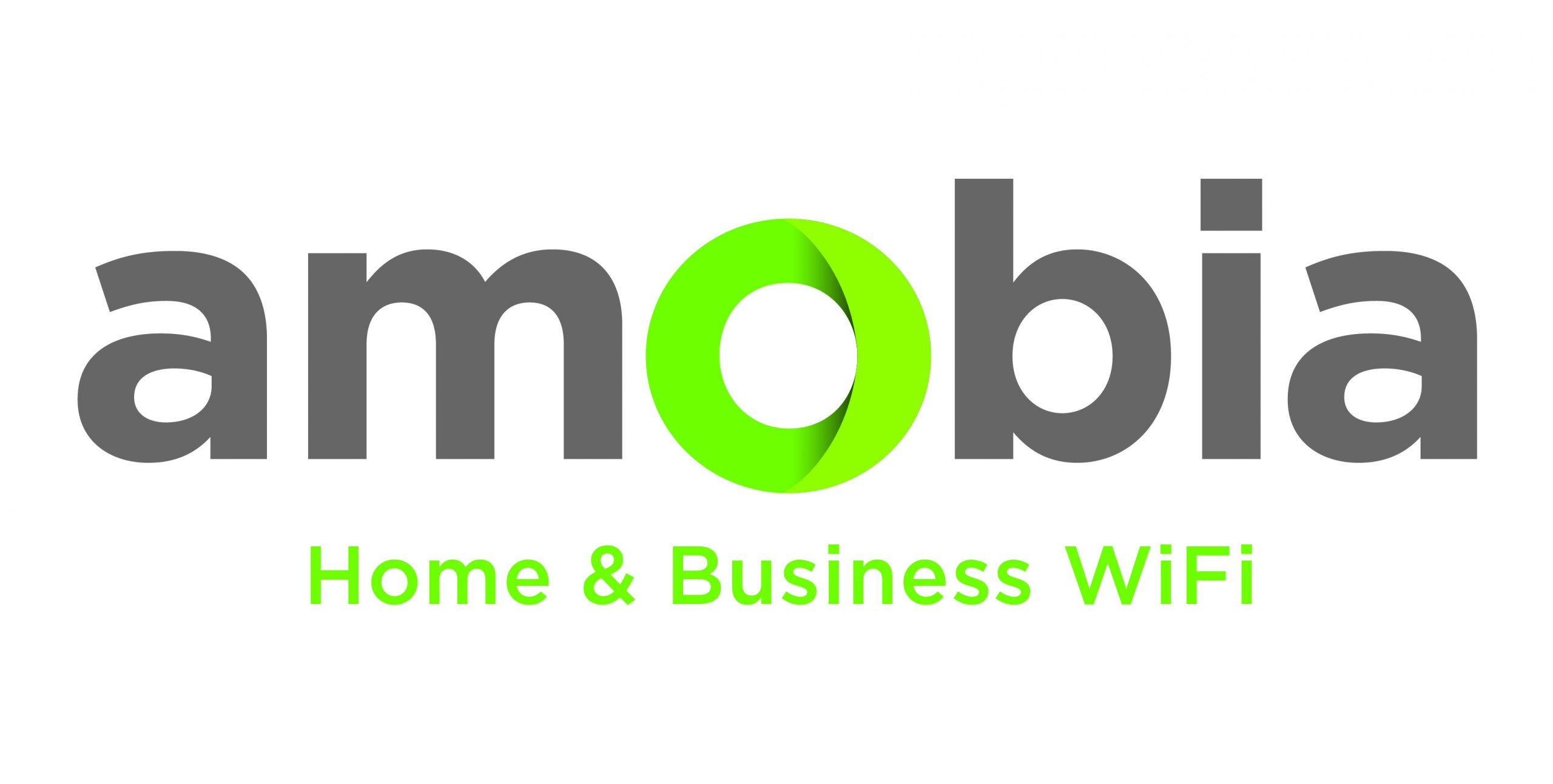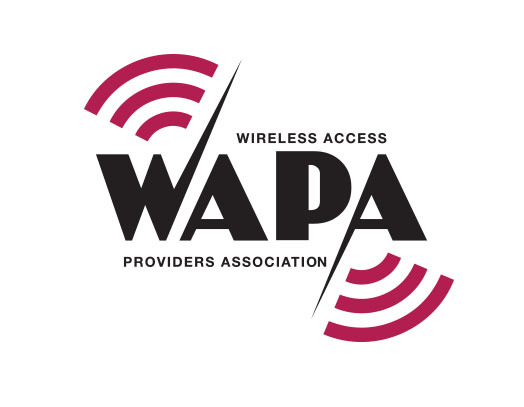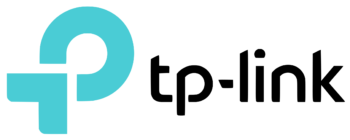 Let's get talking
Sign up to our newsletter
Get the latest Vox news and be the first to hear about our special offers