Choose Your Package
Create, communicate, collaborate, multitask, edit, share, and protect what's important to you and your family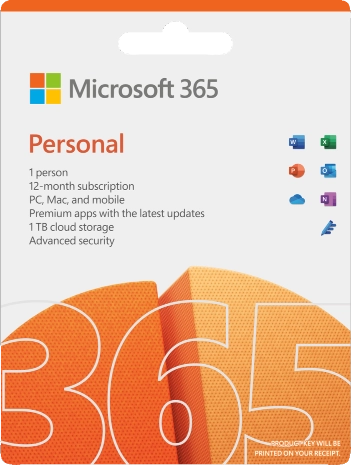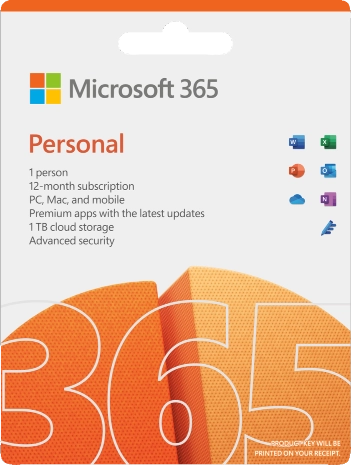 12 Month Subscription for 1 user
PC, Mac, iPad, iPhone and Android Phone
Applications








Compatibility
Desktop
Tablet
Smart Phone
Starting from
R

105

PM

For 12 months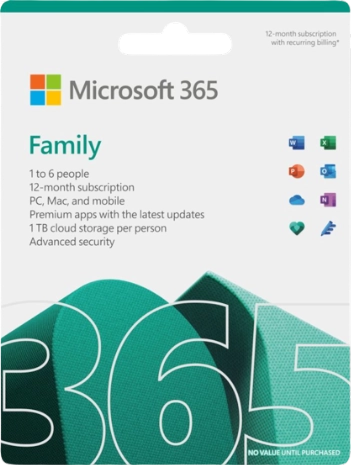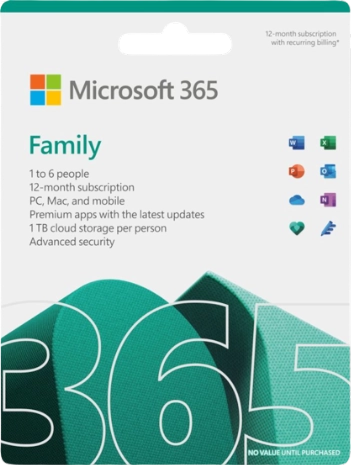 12 Month Subscription for 6 users
PC, Mac, iPad, iPhone and Android Phone
Applications









Compatibility
Desktop
Tablet
Smart Phone
Starting from
R

135

PM

For 12 months
*We deliver all our licenses electronically – no need to wait for delivery to get productive.
*Pricing is VAT Inclusive.
More About Microsoft 365
Create, communicate, collaborate, multitask, edit, share, and protect what's important to you and your family. Microsoft 365 Family and Personal empower you and your household to stay productive from anywhere, anytime, across multiple devices with one subscription for personal use and Family up to 6 people.
Allowing you to use the subscription on up to 5 devices at the same time with 1TB OneDrive storage and a personal vault folder with advanced security. Additional benefits such as support for your subscription, Publisher (PC only), Access (PC only), A-I powered creative tools, skype calls, and many more.
60 minutes of skype calling per month
Create, and manage database for big or small projects with Access for (PC only)
Create birth invitations, greeting cards, posters, labels & professional newsletter with Publisher (PC only)
Artificial Intelligence-powered tools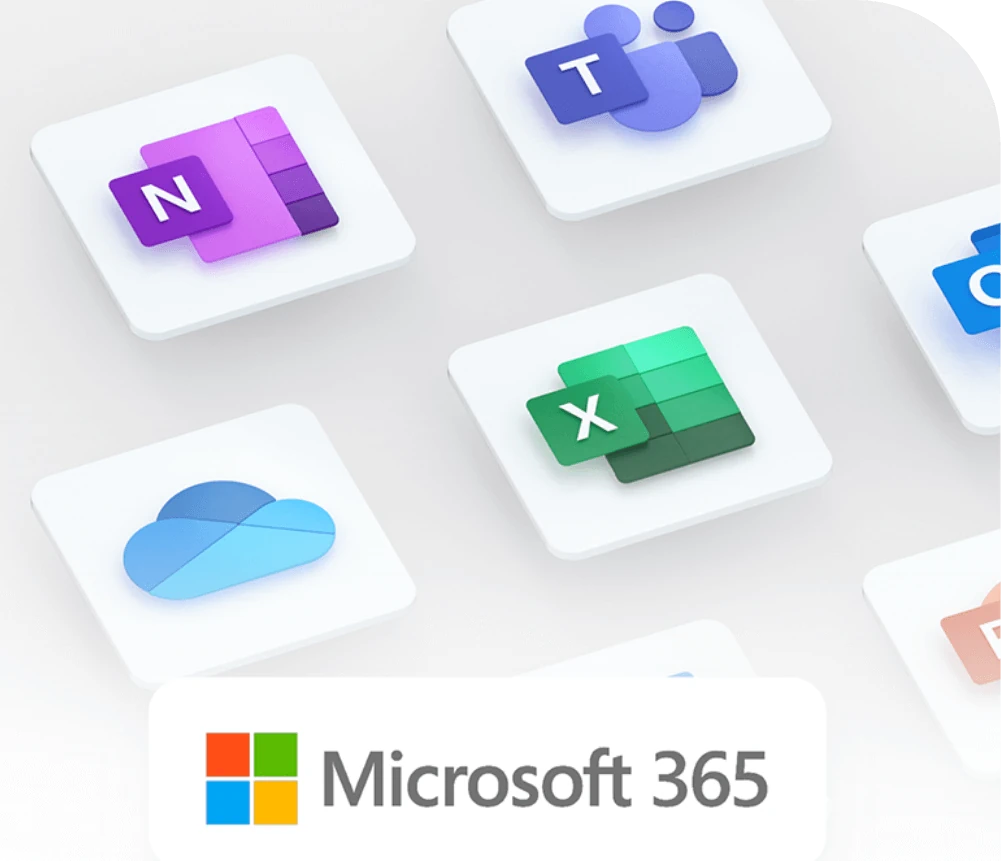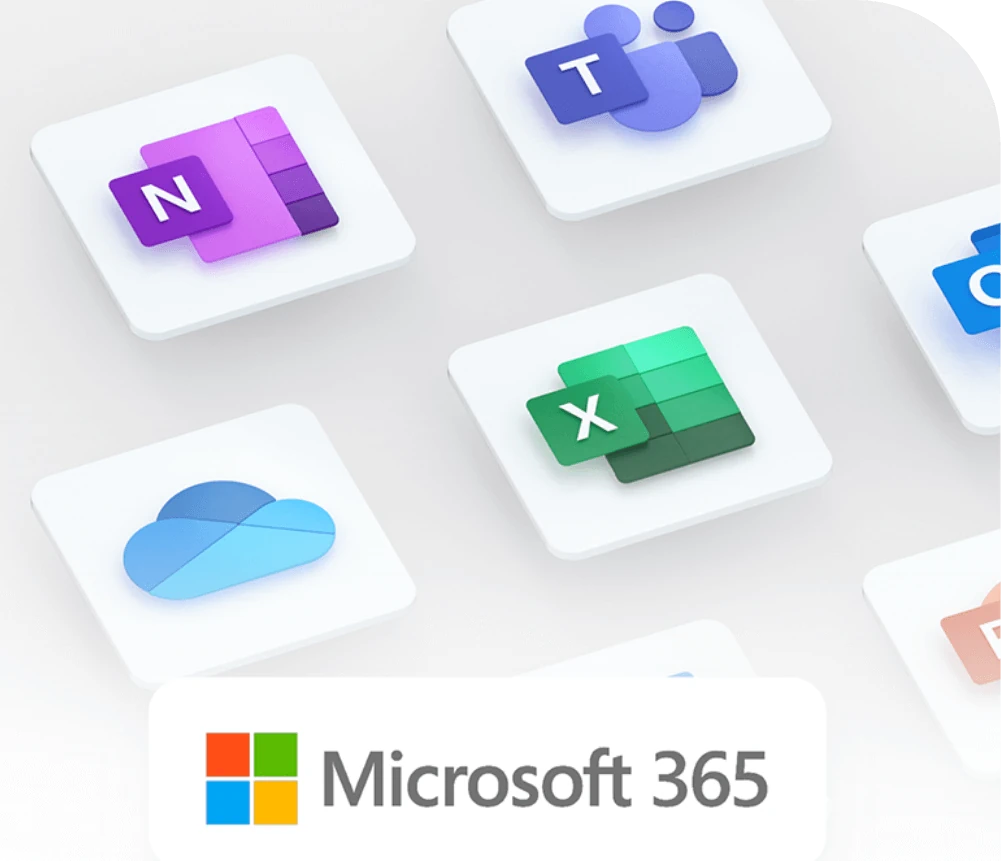 Additional Benefits And Services
Achieve more in less time
Premium apps - always updated
Get the latest premium versions of Word, Excel, PowerPoint, Outlook, Teams, OneDrive, OneNote, Editor, and Family Safety with instant access to the latest updates as soon as they're released. Use your apps and features across devices.
Cloud storage
With OneDrive all your files are protected, with built-in ransomware detection and recovery. You can store your extra delicate files under the OneDrive Personal Vault with extra layers of Protection including Identity verification and automatic backups.
Stay connected with Skype
Stay in touch with your friends and family around the globe with 60 minutes per month of Skype calling to mobile phones and landlines.
Publisher for PC only
Create your own elegant, proficient designs with Microsoft (Publisher for PC only).With a wide range of pre-design, you can start with simple things such as greeting cards, birthday invites, labels, Professional newsletters, and marketing material.
Microsoft support
Microsoft 365 Family and Personal Subscribers get free ongoing technical support via chat and phone with highly Microsoft-trained experts 24/7 from the comfort of your home.
Access for PC only
Create your own data business applications, and templates using spontaneous design tools. Easily edit, automate business processes, and create more insightful and impactful forms and reports.
Microsoft Defender
Microsoft Defender is a new cross-device security application that protects individuals and families against cyberthreats.
Clipchamp
Video Editor with Premium filters and effects. You can create and edit beautiful videos with ease using Clipchamp's with robust tools, intuitive controls, templates, and an extensive stock library.
A.I. Tools
Artificial Intelligence-powered tools.
Frequently Asked Questions