Choose Your Package
Love to chat? Choose Uncapped Calling and save on call costs – both locally and internationally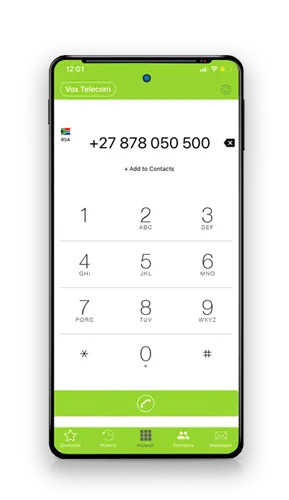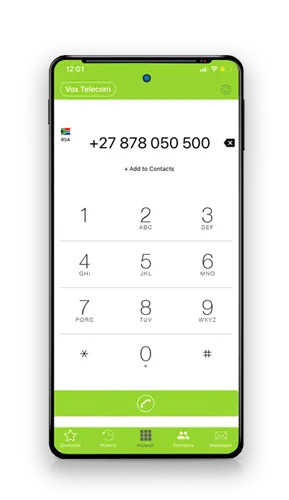 Up to 2 users with 1 account
Calls charged at a flat rate of R0,44c per minute to all numbers is South Africa
International Calls charged at prevailing rates
Per minute flat rate
Easy self install
Smart Phone Application
Smart Phone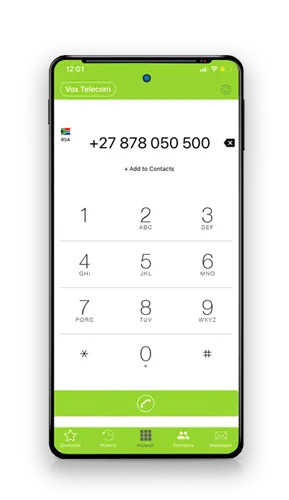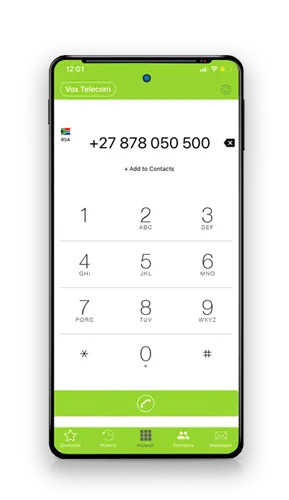 Single User
Unlimited calling to all numbers in South Africa
International Calls charged at prevailing rates
Unlimited
Easy self install
Smart Phone Application
Smart Phone
*Pricing as advertised may be subject to CPI related price increases as per terms and conditions.
*Pricing is VAT Inclusive.
Product Benefits
Enjoy low call rates across all networks in South Africa, call from wherever you are in the world
Cost management
Charged a low flat rate on a month-to-month basis, so you aren't trapped into a contract. Uncapped calling plans are also available.
Call home while abroad
Use Vobi to call your loved ones or office while travelling abroad and pay local SA rates.
Fixed Monthly Billing
With our uncapped plan talk as much as you want and have peace of mind with fixed monthly billing.
Easy buy
Buy online and have your account setup in minutes. No lengthy documents to fill in or waiting on the line for a call centre agent.
Never miss a call
Make and receive all your calls while on the go, with our Vobi app.
Download for Free
Free to download mobile app from Google Play Store & Apple iOS Store.
Local is Lekker
Make calls to ANY number in South Africa for free with our Uncapped calling option.
Call Transfer
Like an office phone, the mobile app can easily transfer a call to another user.
Testimonials
Marlene Pereira
It is brilliant. I don't have to pay extra for mobile charges as it is built into my overall package with Vox. Value for money is definitely key when running your own business. Great that I can be out of the office and clients can get hold of me on my normal office number.
Kakudji Ngoy
It gives me the power to communicate further, The 60 minutes free that I get every month are really a blessing in disguise. No more worries about running out of airtime, Vobi is there to help, it's user friendly.
Richard Pierce-Jones
While overseas I was able to make and receive local SA calls using my temporary foreign SIM avoiding ridiculous roaming charges. While in SA I can call using data (instead of minutes) and the receiver doesn't have to pay for data (like with WhatsApp).
Ray Taute
1. Speech is very clear 2. The 60 minute free is a perfect gift from you to me, and the price thereafter is great!, 3. 60 minutes all networks - brilliant!
Faiz Alie Jawoodien
I have the Vobi unlimited calling subscription. My elderly mom stays with me and this is perfect for her as she is not tech savvy and is unable to use a mobile phone. She is very happy to be able to make unlimited calls to any destination in SA and not have to worry about additional call costs!
George White
With load shedding it is not always easy to make calls unless you have wi-fi. and this makes it great with Vobi.
Kevin Meehan
It has improved tremendously regarding audio, since the start! It is now clear and fantastic to use! My wife, who has had a cochlear ear implant, also uses Vobi and finds the audio good which is very difficult for her, normally!
John Autard.
Vobi has been a godsend as we have very poor mobile reception where we live!
B Steyn,
I think the rate per minute is excellent value. Also, since I don't make many calls, I like paying only for the calls I make.
Marco Roux
With SA loadshedding going nowhere and cell towers almost immediately off when the power goes off it is nice to be able to call using wifi!!!
How It Works


Still have a few questions?
We have all the Vobi answers you need below
Frequently Asked Questions
Tools, resources and support