More about 3CX Cloud
3CX Cloud is your all-in-one managed Cloud PBX solution. It offers powerful, flexible PBX functionality that outpaces traditional, on-premises phone systems. Your connection, collaboration and communication will never be the same.
3CX PBX boasts a wealth of rich, diverse features, including:
Hybrid working mobile apps for iOS, Mac, Windows or Android
Free video conferencing
Integrated call centre
Connect via voice, video & Instant Messaging
Update your status and view your team's availability
Features and Benefits
3CX has the solution to meet your requirements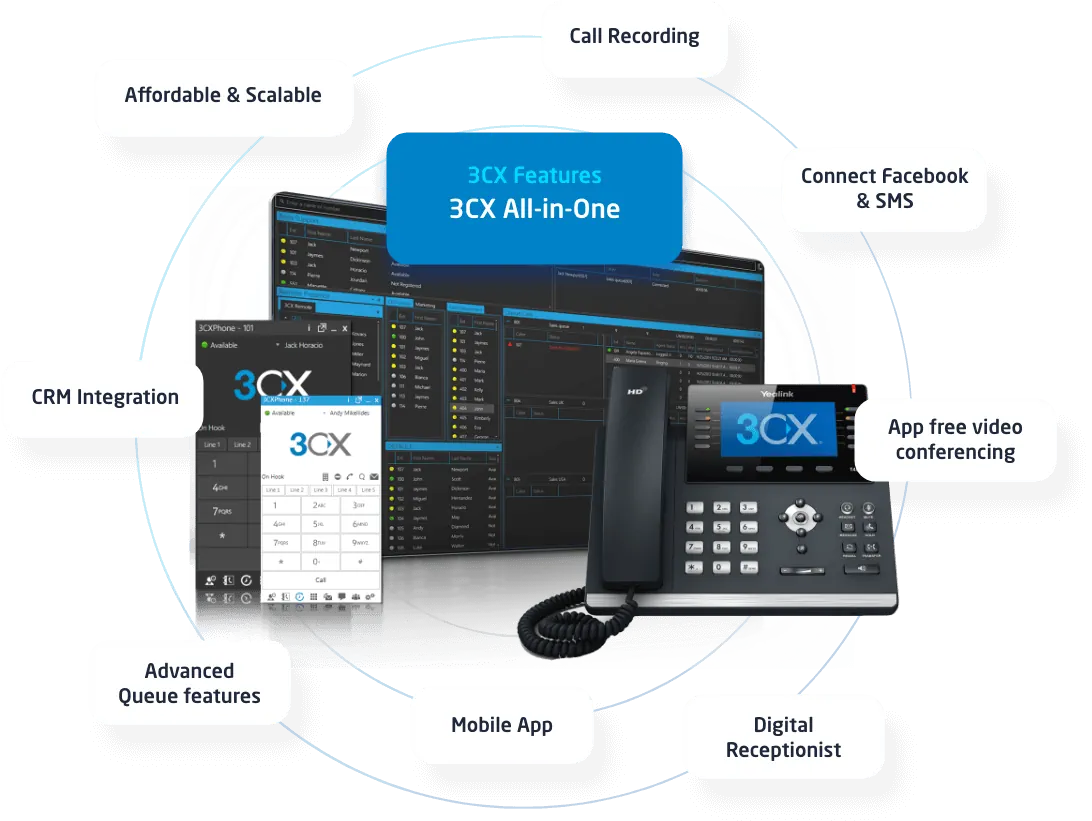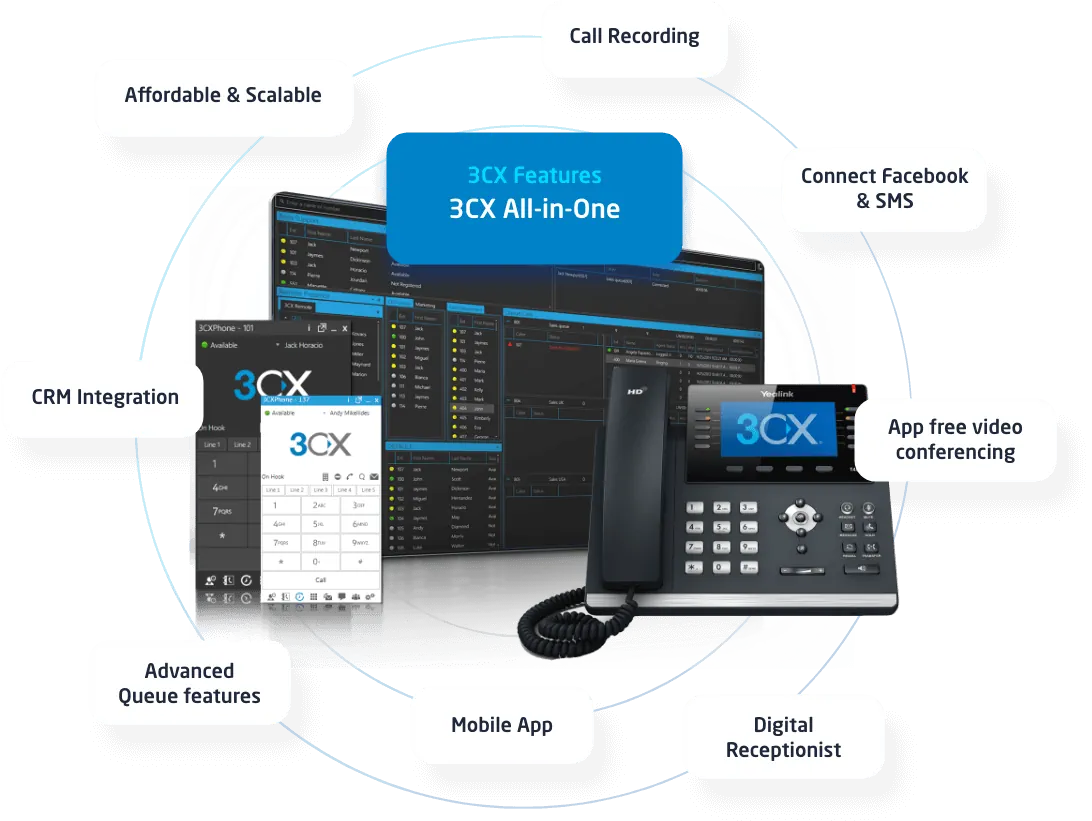 Why 3CX from Vox?
This gives customers peace of mind that our network is compatible with any 3CX deployment. We have been thoroughly tested with 3CX to ensure no manual configurations which means you can simply plug and play your PBX with our SIP trunks.
The coveted Titanium partner status is 3CX's highest partner tier and consequently, it's reserved for true 3CX all-stars. This, together with our Advanced Technical Certification, guarantees you excellent service and support.
Vox offers an extensive range of products to complement your 3CX solution. From last mile connectivity, market leading uncapped or rated calling plans, world-class data infrastructure to host your 3CX services, to telephone expense management reporting.
Need help?
We have all the PBX answers you need below
3CX's pricing is for unlimited users, you only pay for the number of simultaneous calls you need based on an annual subscription.
Licensing is based on how many calls you will need to make concurrently at any given time (inbound, outbound and internal calls). 
Annual licenses require renewal every year in order to maintain a fully functional PBX.