Fax
Faxster
Faxster offers the functionality and convenience of RightFax in the cloud. Take your small business to the next level by faxing critical documents – like application forms, purchase orders and statements – to pretty much any web-enabled external application. If you're ready to extend beyond old school fax, choose Faxster for desktop fax-to-email, MFP integration and API integrations with business tools like ERP systems, call centres applications and other systems.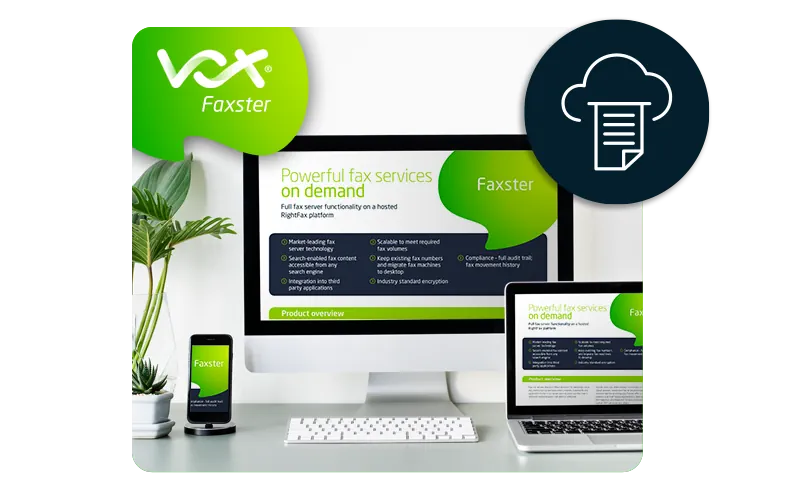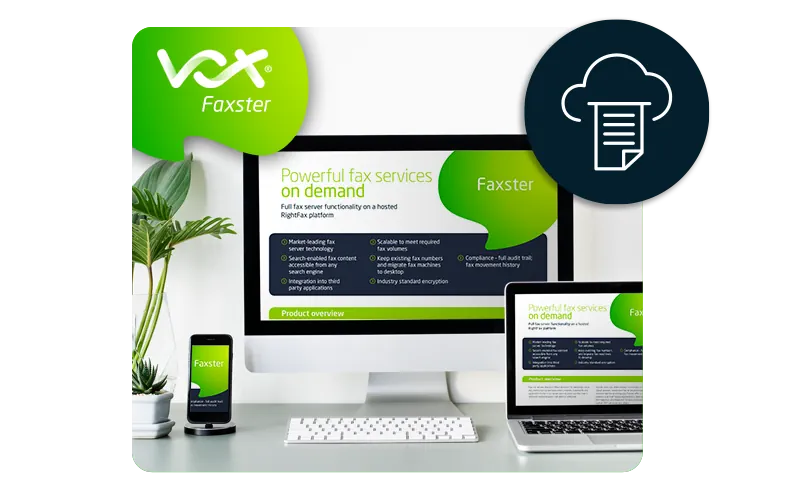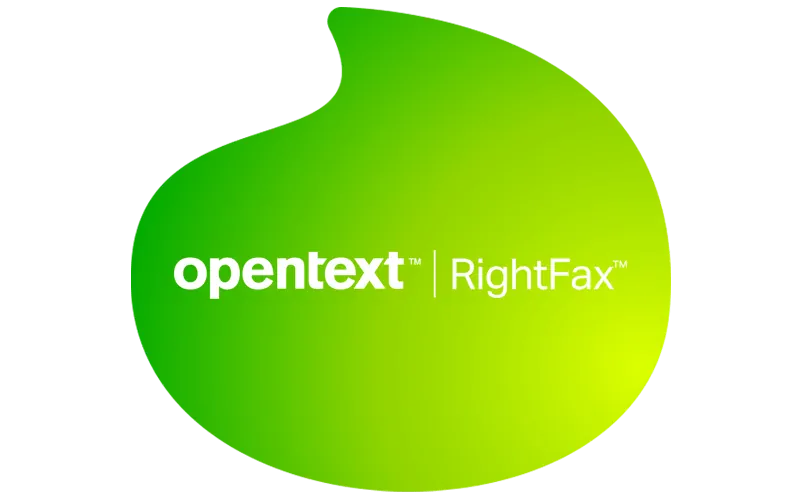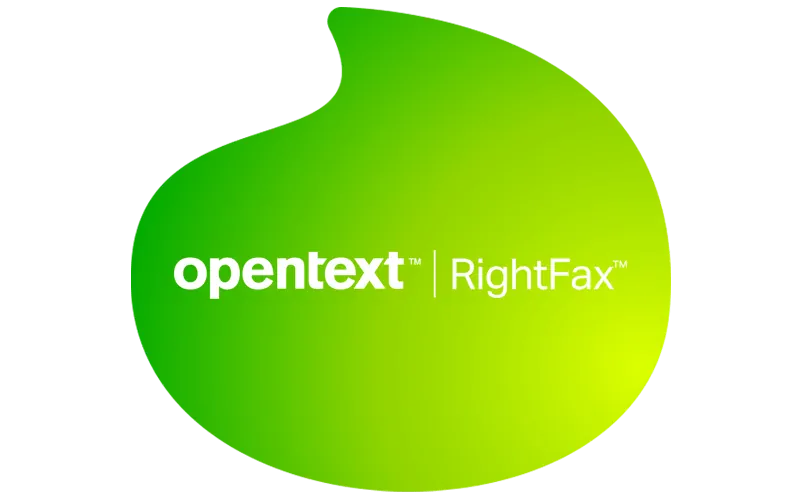 Fax
RightFax
RightFax is an enterprise-grade fax and document distribution solution with full business system integration. RightFax offers fax sending and receiving capability for desktop, MFP and business systems including SAP, Oracle and many others. Unlike most communication solutions RightFax offers point-to-point distribution with a detailed audit trail and security features required by legislation.
RightFax is available as an onsite or cloud model. Vox is the sole distributor of RightFax in sub-Saharan Africa and has developed a wide range of SLA's and managed services to ensure optimum performance. We have integrated RightFax into the Vox network, which allows us to offer significant discounts on fax sending (Vbill) and inbound fax number ranges (Xtenda).
Fax
RightFax Traffic Solutions
Vox offers two additional solutions for managing fax traffic and making the most of your RightFax investments. Firstly, Vbill lets RightFax clients reduce the cost of their outbound fax tariffs, by routing all fax traffic over the Vox network – resulting in average savings of 50%. Secondly, Xtenda enables cost-effective desktop faxing – a tool that was traditionally very expensive. Xtenda caters for up to 30 000 fax numbers on a single PRI line (compared to the usual 300 numbers limitation). Implementing Xtenda could slash your external fax traffic costs by up to 50%. Combine these two solutions to make the most savings on your fax traffic.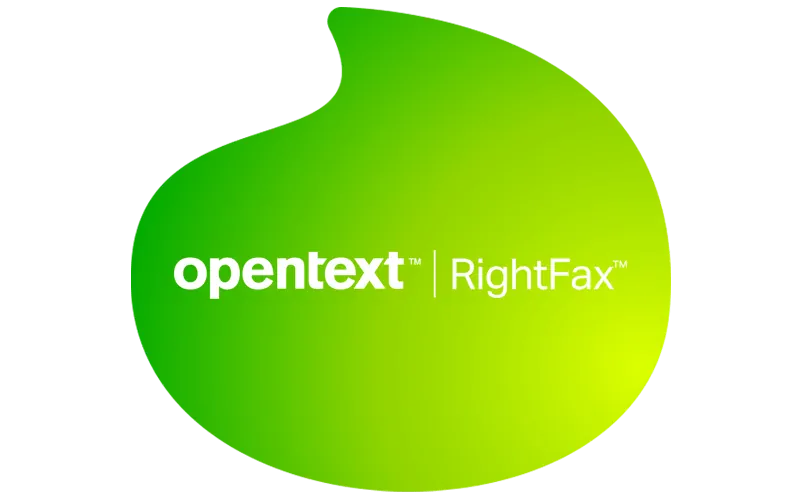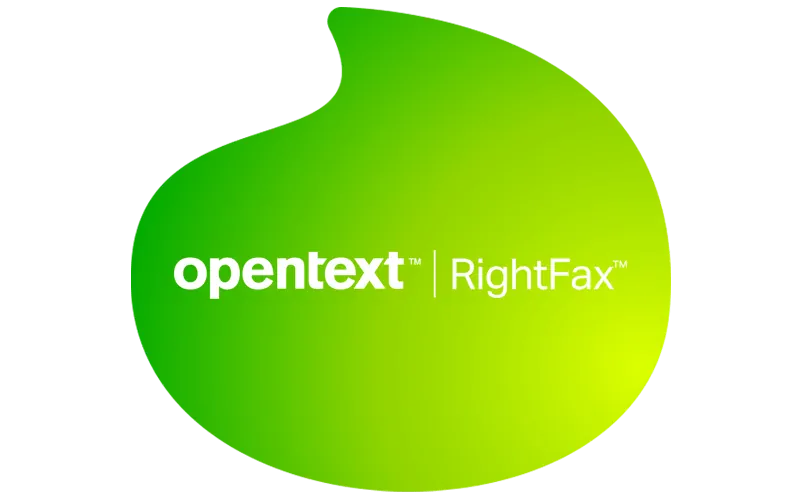 Fax
RightFax Professional Services
Monitoring, maintenance, and management of your RightFax server is available in the form of professional services from Vox. RightFax is an advanced computer-based fax solution – capable of large volume sending and valuable business intelligence (BI) reporting. Our professional services range will ensure the proper functioning and health of this enterprise-grade tool. You pick the services that match your particular needs, including the software maintenance plan (SMP); managing the installation of the latest software releases and service packs; system performance monitoring from FaxTrax; a totally outsourced RightFax maintenance portfolio administration and support; and best practice SLAs.
Still have a few questions?
Frequently Asked Questions
Faxster
RightFax
Tools, resources and support